1A0KM Sovereign Military Order of Malta
After years of independent and national management with some small exception this year the team of 1A0KM decided to invite some of the First Class DX Operator's.
If You was active on the bands during last few days including the weekend then You had chance to work 1A0KM on all bands CW. Even the Topband was covered after many of discussions. Surprise for me was that more SSB activity was over there then CW this weekend.
Roger, G3SXW and Nigel, G3TXF has been active from 1A0KM quite often and it was possible to work them with low power if some patience You had in big pile.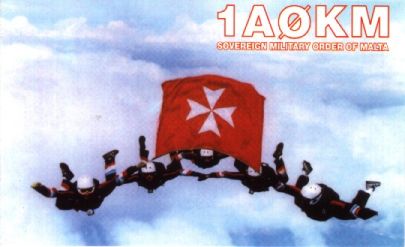 The Sovereign Military Order of Malta consists of several small extraterritorial areas in Rome. It is considered to be the smallest sovereign state in the world.
The Knights of Malta, an order of the Roman Catholic Church, was established as the Knights Hospitaller in Jerusalem in 1099. Its purpose was to give assistance to Christians visiting the Holy Land. The Knights fought in the Holy Wars, were eventually displaced by the Turks and established headquarters in Rhodes and later in Malta. They eventually found their home in Rome.