ZL6QH in CQ WW DX 2006 - story by Brian, ZL1AZE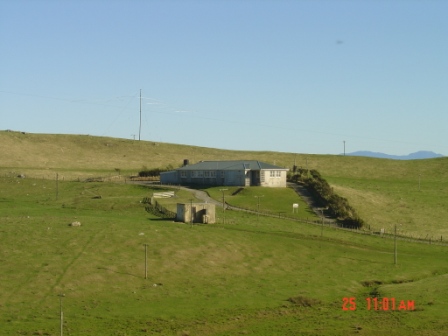 Operator(s): ZL1AZE, ZL2BSJ
Station: ZL6QH
Class: Multi-Op HP
QTH: Wellington
Operating Time (hrs): 30
Summary:
Total: QSOs = 329 State/Prov = 51 Countries = 21 Total Score = 225,792
We tried hard, but ended up only achieving 78% of our record score in 2005.
Perhaps the 2007 ops lacked some of the perseverance and cunning of the 2005
line-up - which included ZL1CT/GM3WOJ.
YEAR QSO PTS STATES/COUNTRIES TOTAL
2007 329 3136 72 = 225792
2006 281 2666 56 = 149296
2005 390 3827 75 = 287025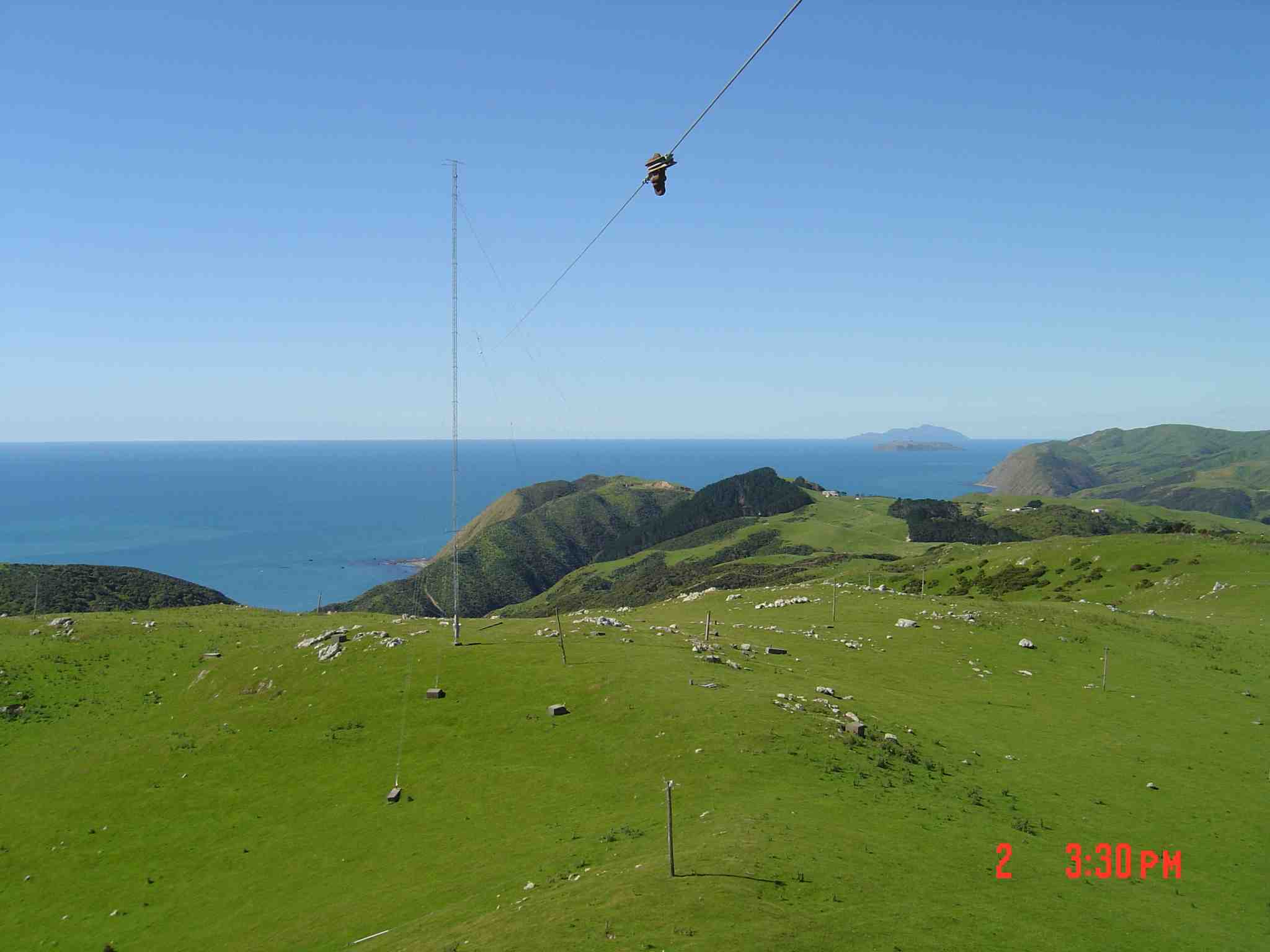 Whatever the reason: we conveniently blame the loud summertime QRN. Noise was a solid S-9 on the first night to the US, and up to 20 over 9 towards VK and JA. There was a whole layer of (presumably barefoot) stations that simply could not be worked. Apologies to anyone in that category.
Almost all of the QSOs on the first night were with North America - K7JTR was first in the log at 0740. Signals from Asia and the short-path to EU were very poor. We only managed to work one JA station (JH2FXK) and then a handful of East EU stations (RX4HZ, RU4HP/4, OM7M and ES5Q) at our sunrise.
During the second night, Brian ZL1AZE found the European long path open at ZL sunset (EI,GI,GD), followed by good signals from North America. He was also pleased to catch CN2A for our 6th continent. However, the band was then wiped out for over an hour from S9+20dB rain static QRN , due to a front of torrential rain passing over the ZL6QH area. After the QRN abated, the Asian jammer signal swiftly moved in. Any remaining Asian ops were unable to hear us. Other than the OTHR ('599-BY CUAGN') very few Asian QSOs were logged and night watchman ZL2BSJ flogged North America for lack of much else to work. At ZL sunrise, the EU short-path was usable through the OTHR, but very few EU ops appeared to be hearing us, the EU QRM must have been substantial. 'Best ears' awards go to LY2IJ, UA6LV and UR4LRG.
Overall it was a lot of fun and there were enough signals to keep us busy for most of the contest. Thanks to everyone who worked us, and for your patience while we pulled you out of the QRN.
QSL via ZL2AOH or LoTW. ZL6QH is likely to be QRX next year as a wind farm goes up on site. http://zl6qh.com is the Quartz Hill home-page.
Station Description: FT1000 MKV-Field + amp
Antenna(s): Half-wave slopers to JA/EU SP and to NA, top-loaded GP
Multiplier List:
NA:
CT MA ME NH RI NY NJ DE PA MD AL GA KY NC FL TN VA AR LA MS NM TX OK CA AZ ID MT NV OR UT WA WY MI OH WV IL IN WI CO IA KS MN MO NE NB PE QC ON SK AB BC
DX:
A3 CN EI ES GD GI JA KH6 KL KP2 LY OM PJ2 S5 T32 UA UA9 UR VK XE ZL
Posted by
ZL1AZE
on January 31, 2007
...thank You Brian for activity. Unfortunatelly I did not make QSO as I did not hear any beeps from ZL6QH on Topband, sri. The improvement of the receiving antennas is never ending story...so I am going to rebuild the preamplifier. I already used homebrew using the BF981 transistor with 10dB gain. The new 2N5109 is ordered right now...
73, Petr OK1RP